Chicago Financial Planner, CFP® and CPA
As CERTIFIED FINANCIAL PLANNERTM and Certified Public Accountant certificants, Karl W. Blovet & Associates, Ltd. has a full range of knowledge, experience and services to offer Chicago area individuals and small businesses in the areas of financial planning, retirement planning, investment planning, tax planning, education planning and accounting.
Our mission as your Chicago financial planner is to provide the highest quality services in the investment, tax, retirement and accounting sectors for individuals and small business owners in Chicago. Based upon our experience, technical competence, analytical ability, professional objectivity, and integrity we are uniquely qualified as a financial planner and a accountant to provide these services to our clients. We have a passion for people and a passion for great ideas and creative solutions.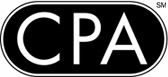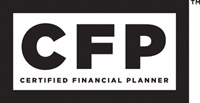 Recent Blog Posts
2018 Tax Planning

-

As a result of new tax legislation that Congress passed in December of 2017, referred to as the Tax Cuts and Jobs Act (TCJA), significant changes have come into effect for 2018 and later years. TCJA made significant changes to both individual and corporate taxes. Most of the provisions relating to individuals are set to […]

2017 Tax Planning

-

2017 Tax Planning   Chances for tax reform this year are growing dimmer and dimmer. But tax planning is still an ongoing process. Your situation can change during the course of a year and you should react accordingly. Marriage, divorce, the birth of a child, death, a change in job, or loss of a job, […]

2016 Tax Planning

-

Many changes went into effect on January 1, 2016 and certain key provisions were retained. Tax planning is an ongoing process. Your situation can change during the course of a year and you should react accordingly. Life changes Marriage, divorce, the birth of a child, death, a change in job, or loss of a job, […]